Holiday park on the waterside
Located in Akkrum, Friesland
Holiday homes with mooring dock
Last minute to Friesland
Have you decided last minute that you want to go on holiday to Friesland? Book a last minute holiday home in Friesland now at Tusken de Marren and enjoy a relaxed holiday on the waterside! What makes a holiday in this area so great? Your holiday home has, among other things, its own mooring dock. Here you can moor your own boat or a rented boat, cast your fishing rod or just relax in a comfy chair and enjoy the view over the Friesland lakes. You will experience within no time the ideal holiday feeling!
Tusken de Marren is located in Akkrum and is situated on the Meineslaet, a lake that forms the connection between the Sneeker lake and the river Boarn. During your last minute holiday in Friesland you can easily sail to the Sneeker lake which is just half an hour away. The same goes for the Pik lake at Grou.
This holiday park in Friesland is the perfect place for a last minute holiday. You can get acquainted with different forms of water sports here. Apart from boating you can also swim, sail, surf, canoe; it's all possible. You also won't have to feel bored thanks to the many park facilities available here. Among other things, there's a marina, fishing opportunities, go-kart rental and a playground. During the high season the kids can entertain themselves with the activities organized by the animation team.
Last-minute discount at Tusken de Marren:
10% discount - Book 21 days before arrival.
15% discount - Book 14 days before arrival.
20% discount - Book 7 days before arrival.
View the discount deals
Impression of the atmosphere of Tusken de Marren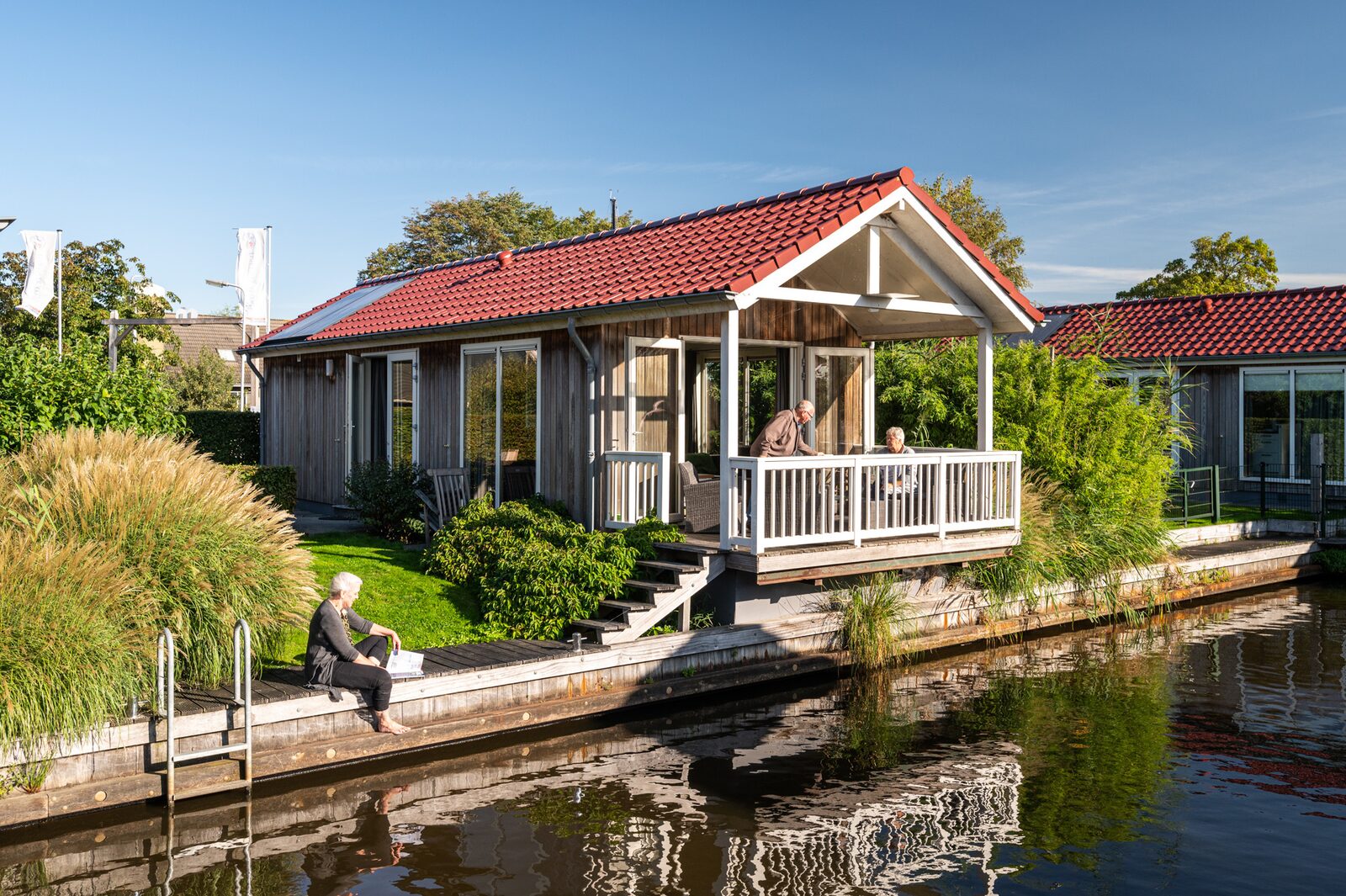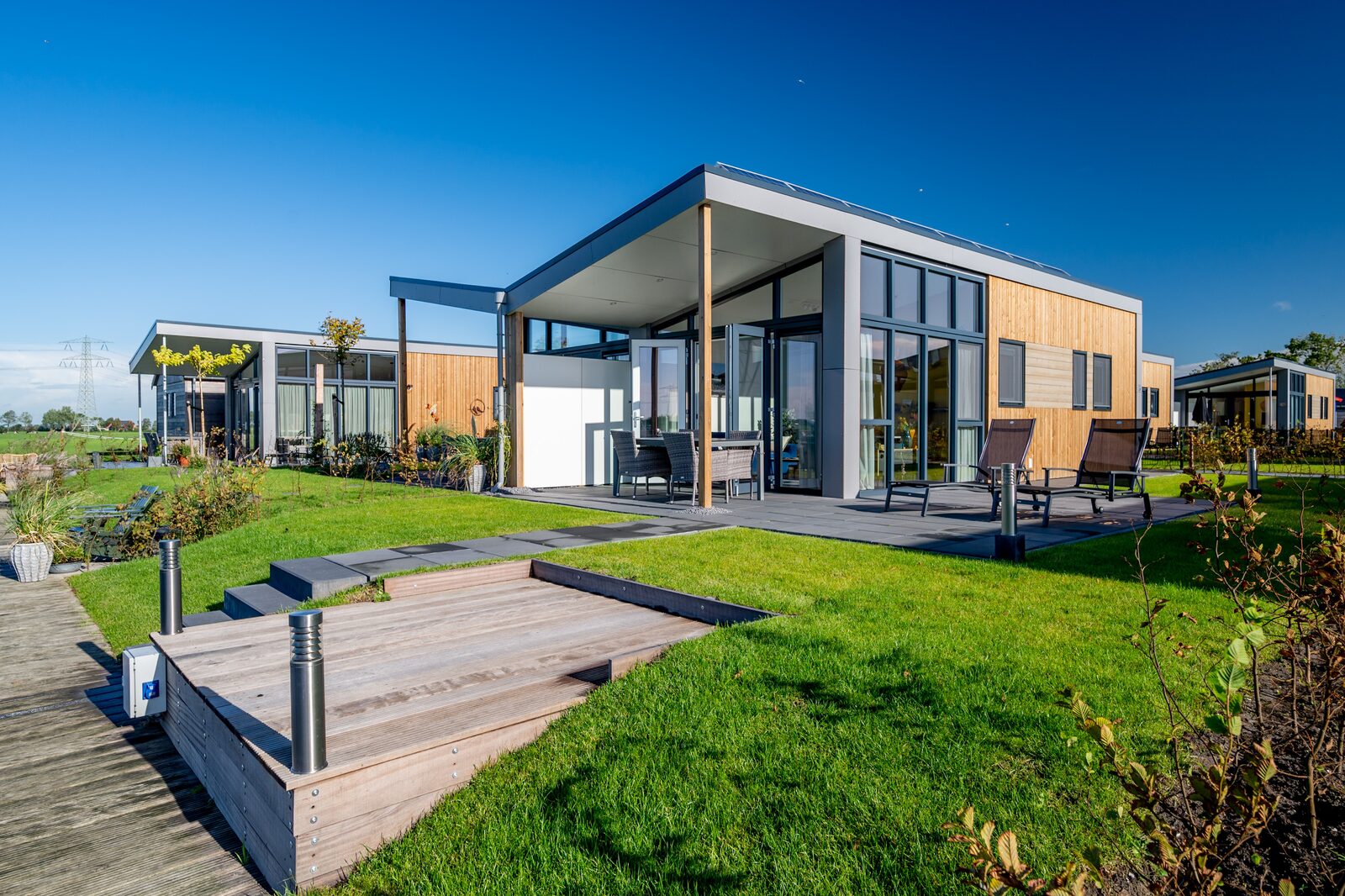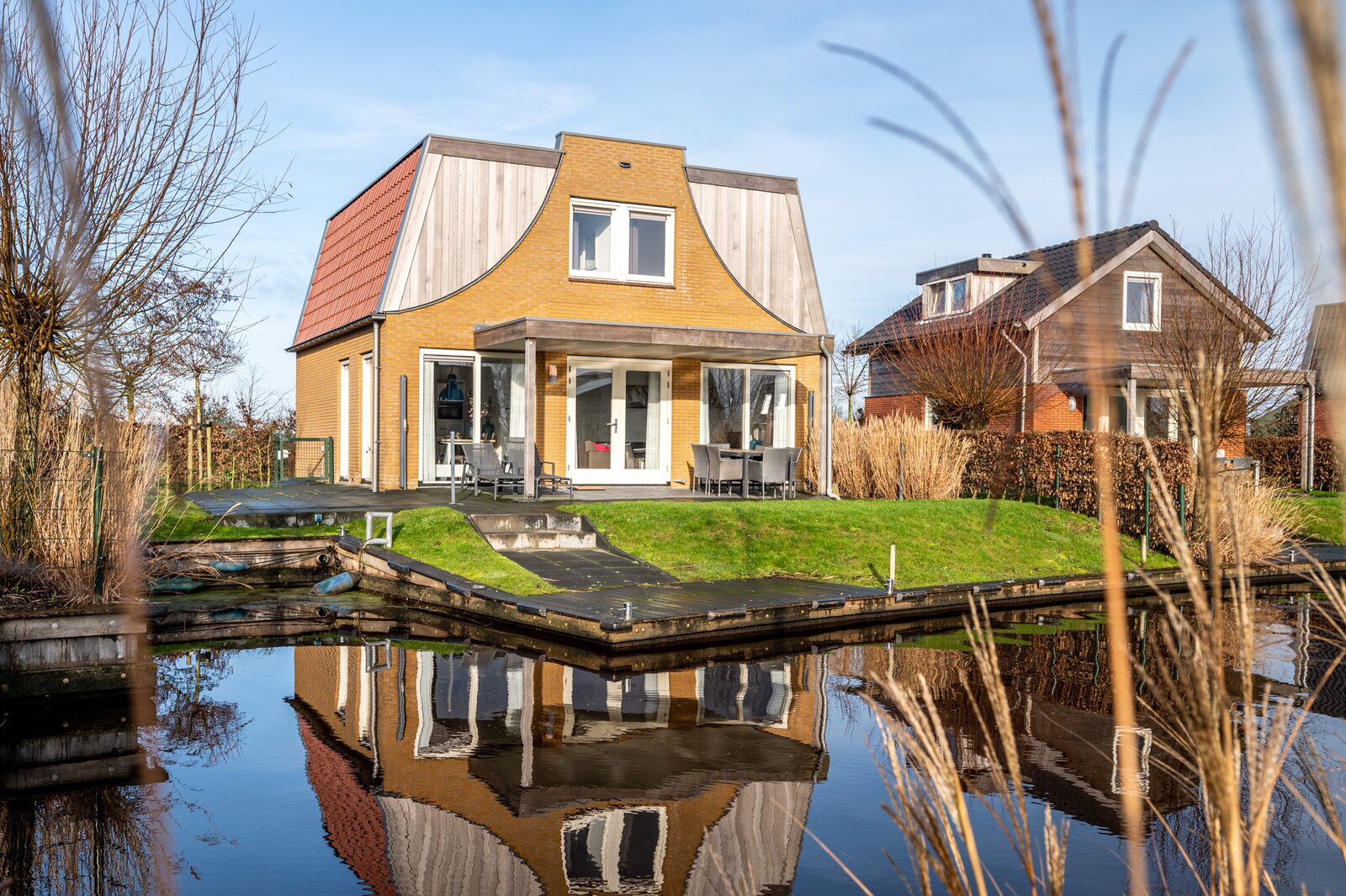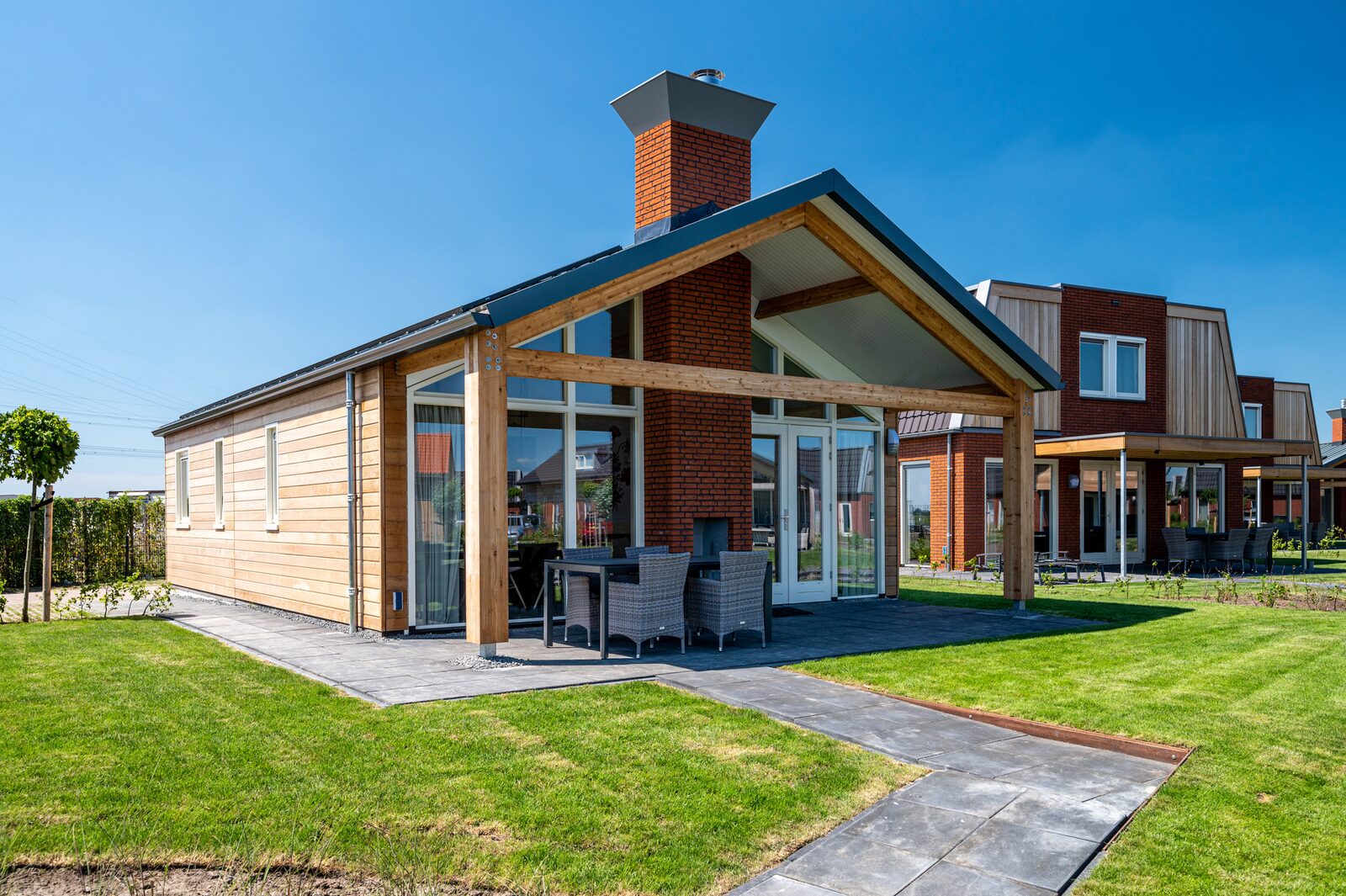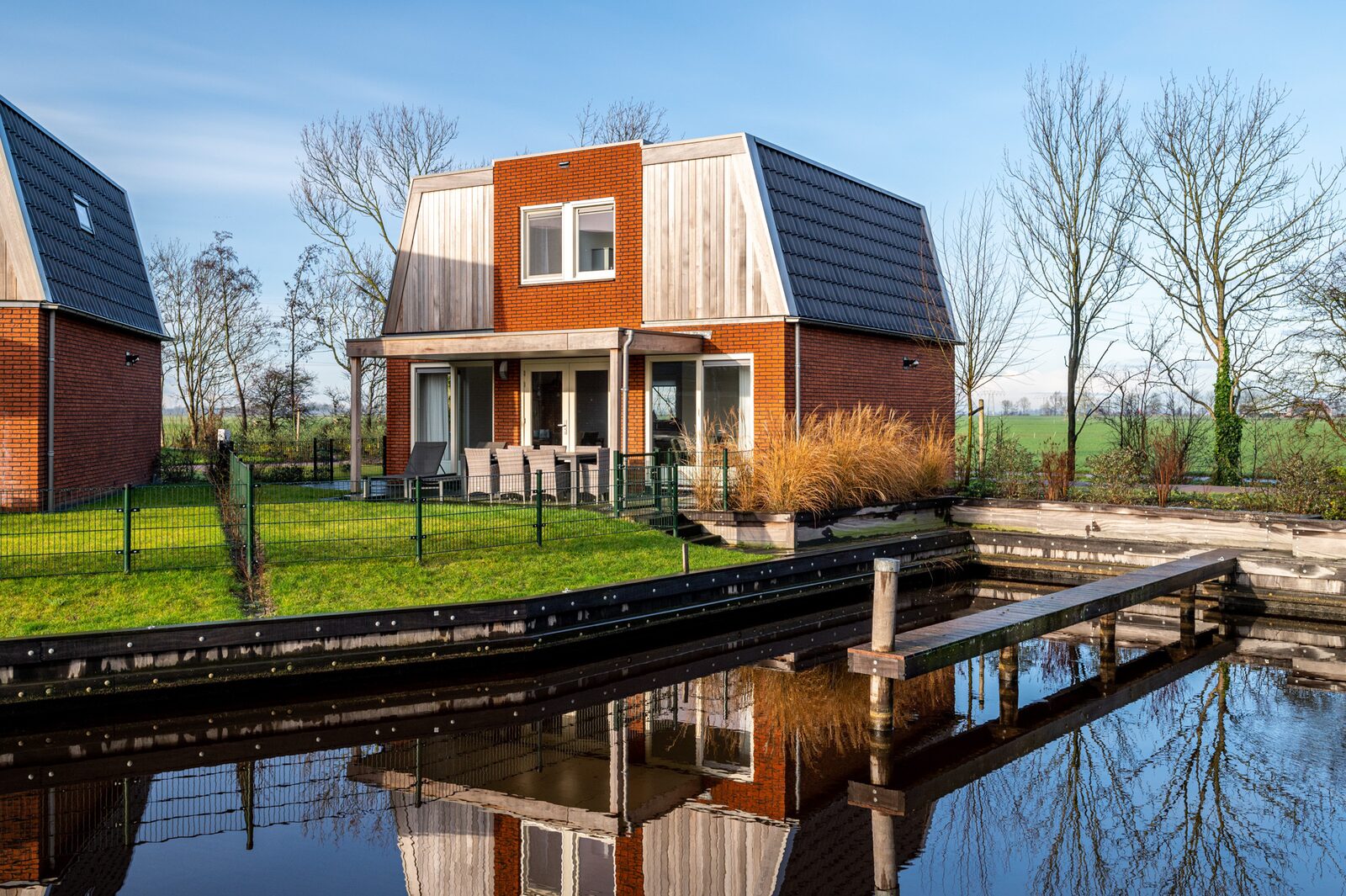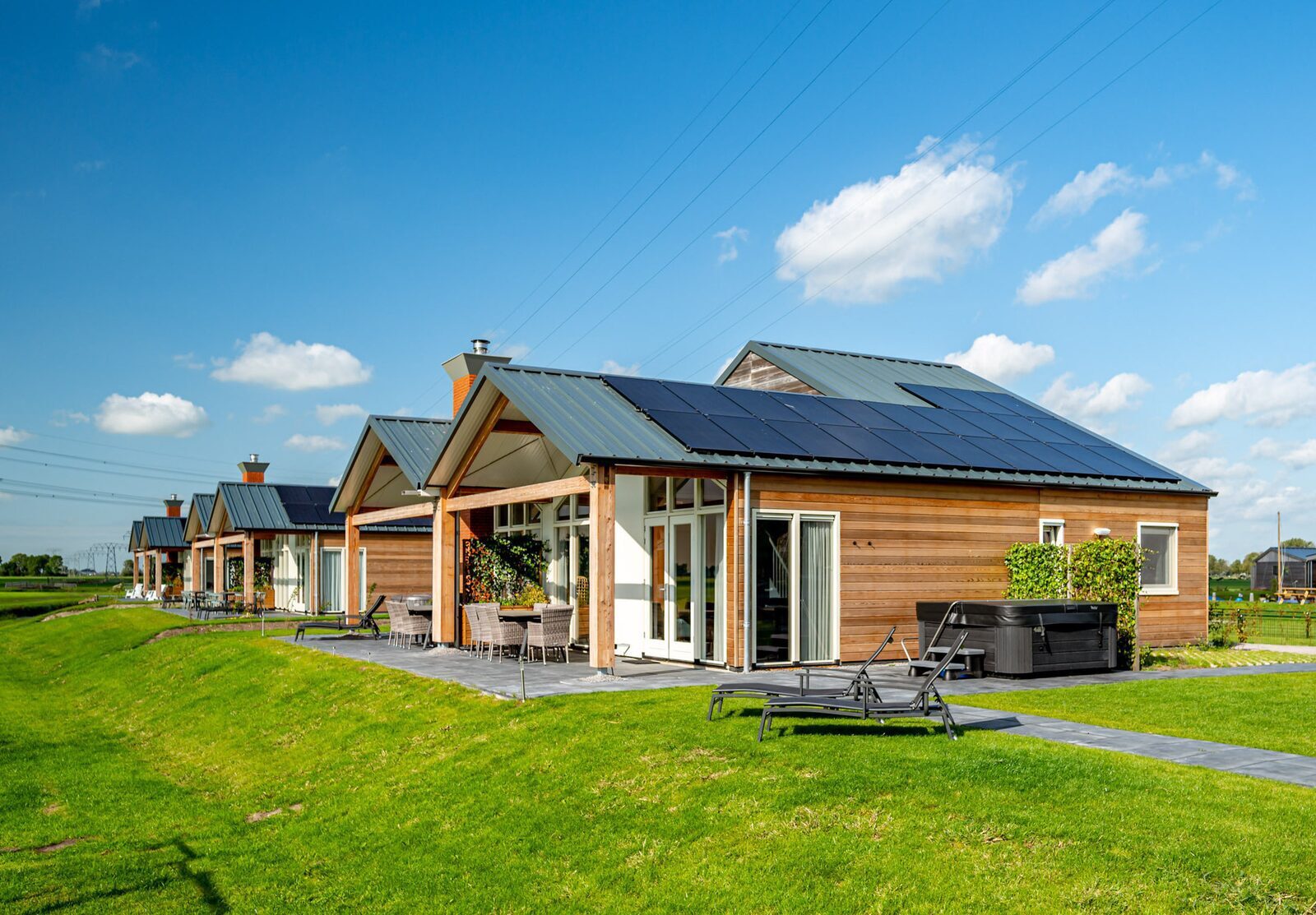 Holiday home Friesland last minute
The holidays that you can find at Tusken de Marren each have a stylish interior with a luxury kitchen, a large living room, spacious bedrooms and a beautiful bathroom. The six different holiday homes are suitable for groups from 2 to 8 people. Each holiday home is equipped with all conveniences and if you want even more luxury you can also choose a holiday home with sauna. You will be able to fully enjoy your last minute holiday in Friesland!
What can you do in the surroundings? Terherne is a beautiful water sports village in the heart of Friesland and is just 4 km from Tusken de Marren. Here you can enjoy amazing restaurants and there is also enough entertainment for the kids. Larger towns nearby are Sneek, Leeuwarden and Grou. Here you can stroll for hours through the historical inner cities and various museums. Visit in Leeuwarden for example one of the most slanted towers in the Netherlands (Oldehove) or go on a boat tour through the canals. In Sneek you can discover the nicest shops and visit the Fries Maritime Museum.
Enough to do during your last minute holiday in Friesland! When are you coming to celebrate your holidays?
Book a last minute in Friesland